Delicious
recipes


using

Hokkaido

meats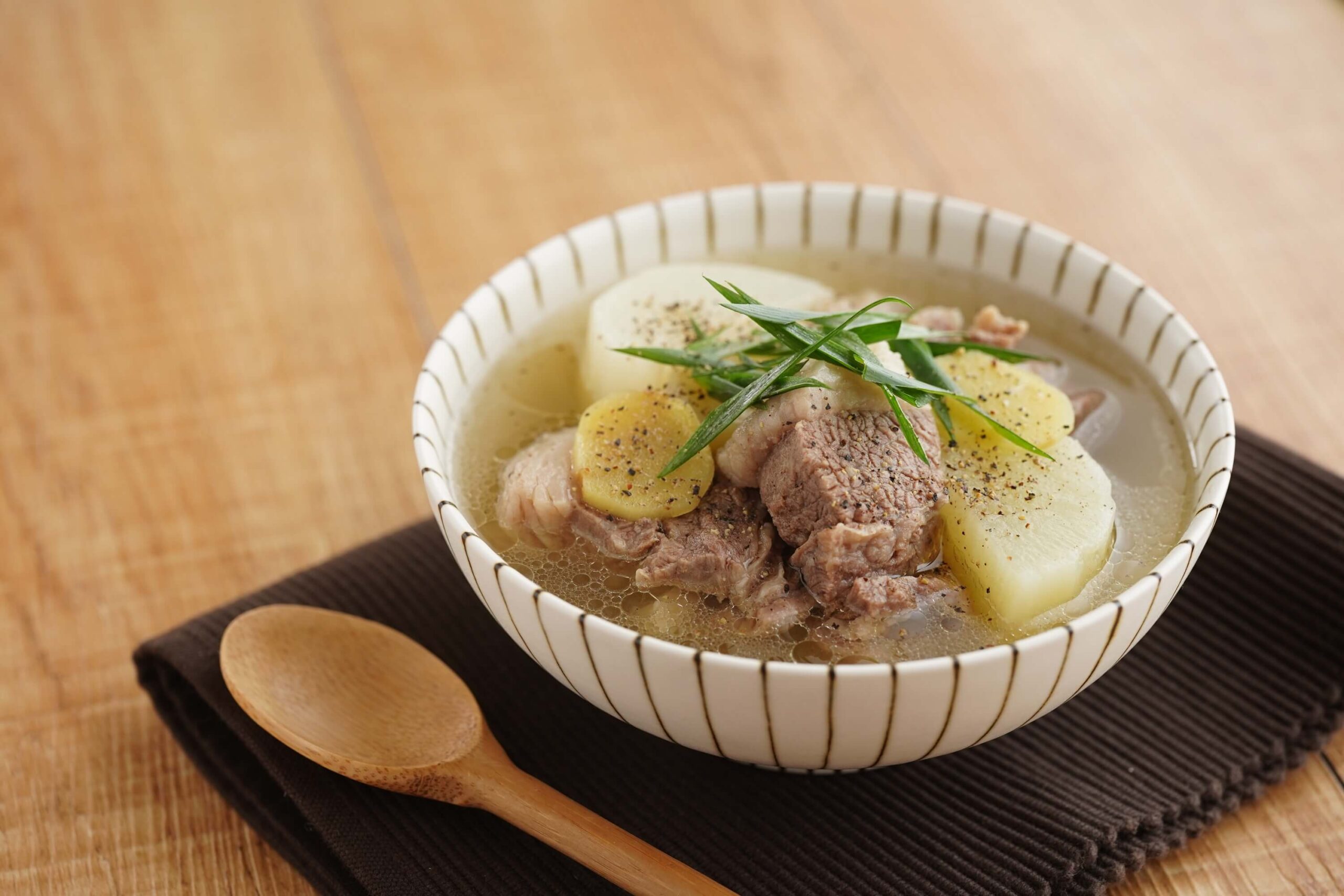 Beef
10 minutes
Braised Hokkaido Beef Brisket with Radish
Ingredients (For 4 persons)
| | |
| --- | --- |
| Beef Brisket | 300g |
| Salt | 1 teaspoons |
| Radish | 300g |
| ■ Seasoning【A】 | |
| 【A】Water | 600ml |
| 【A】Liquor (cooking sake, Shaoxing sake, Japanese sake, etc.) | 50ml |
| 【A】Thinly sliced ginger | 10g |
| 【A】Chicken soup stock | 1 teaspoons |
| 【A】Kombu | 8 cm |
| | |
| --- | --- |
| ■ Ingredients | |
| Salt | Small quantity |
| Leek | 2 |
| Black pepper | Small quantity |
Method
1
Cut beef brisket into 4 cm cubes and sprinkle with salt. Place in the refrigerator for half a day.
2
Peel radish and cut into 3 cm thick chunks, then cut into quarters
3
Put ①, ②, and A in a pot and heat. When it comes to a boil, remove the lye. Cover with a lid and simmer on low heat for 40 minutes.
4
When the beef brisket are tender, season with salt. Sprinkle with sliced leeks and black pepper.
* Cooking time does not include the marinade and stewing time of the meat