Delicious
recipes


using

Hokkaido

meats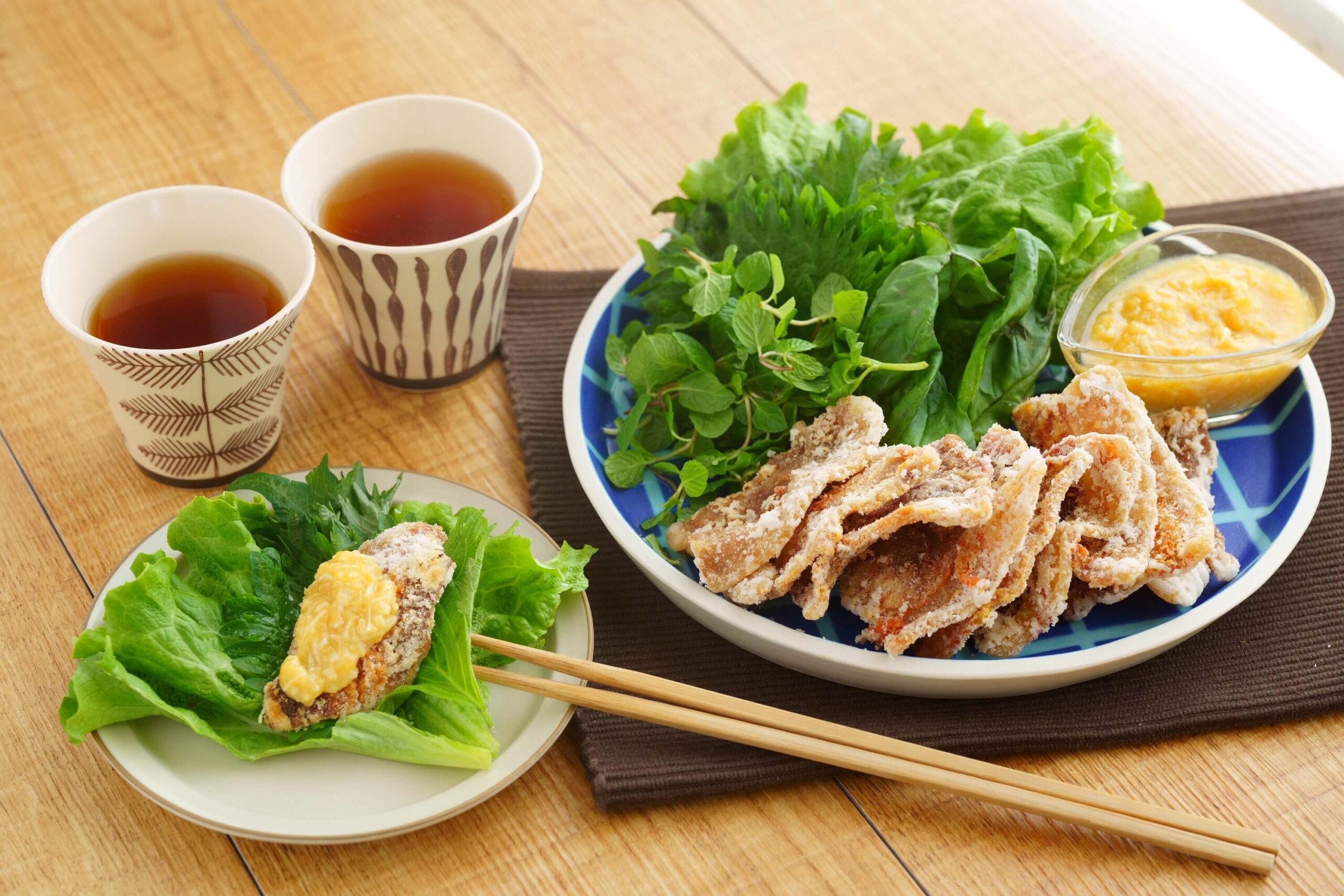 Pork
20 minutes
Crispy fried Hokkaido pork belly with miso sauce
Ingredients (For 4~6 persons)
| | |
| --- | --- |
| Pork belly (thinly sliced) | 400g |
| Salt | 1/2 teaspoons |
| Liquor (Shaoxing wine, white wine, sake, etc.) | 50ml |
| Cornstarch | Moderate amount |
| Cooking oil | Moderate amount |
| Favorite vegetables (sunny lettuce, mint, basil, etc.) | |
| | |
| --- | --- |
| ■ Ingredients for miso sauce【A】【B】 | |
| 【A】miso sause | 3 tablespoons |
| 【A】Sugar | 1 tablespoons |
| 【A】Liquor (Shaoxing wine, white wine, sake, etc.) | 1・1/2 tablespoons |
| 【B】Garlic (grated) | 1/2 clove |
| 【B】Leek, finely chopped | 5 cm |
| 【B】Sesame oil | 1/2 tablespoons |
| 【B】Mayonnaise | 1 tablespoons |
Method
1
Rub salt and sake into pork and let stand for 1 hour.
2
Make miso sauce. Heat A in a small pot and when it comes to a boil, add B and mix.
3
Coat ① with potato starch and deep-fry in oil at 170℃ until crispy.
4
Arrange ③ and vegetables on a plate. Serve with miso sauce.
※Also can use chili sauce, BBQ sauce, or any other sauce you prefer.
* Cooking time does not include the marinade and stewing time of the meat