Delicious
recipes


using

Hokkaido

meats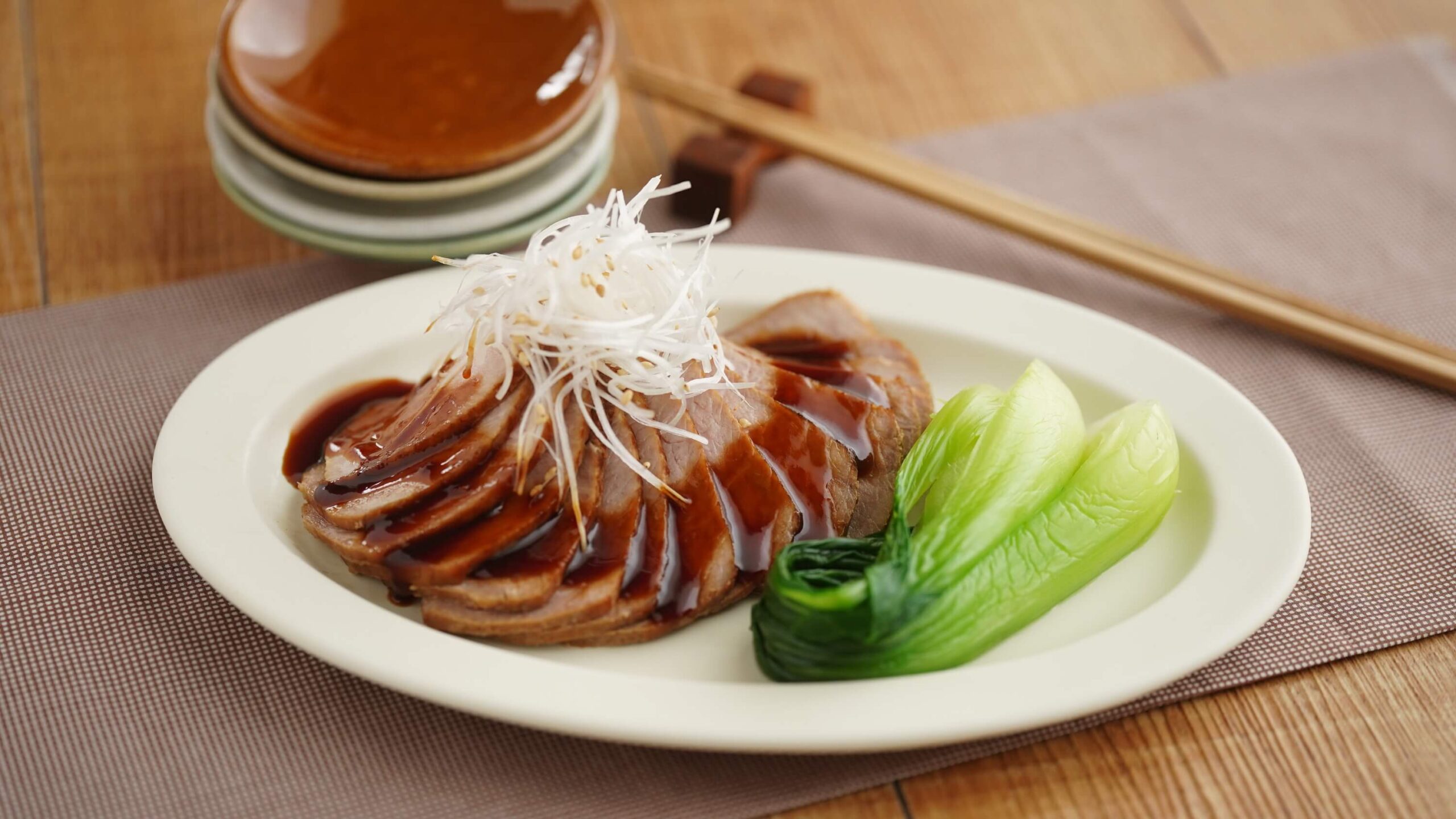 Pork
20 minutes
Easy Char Siew with Hokkaido Pork Thigh
Ingredients (For 4 persons)
| | |
| --- | --- |
| Pork thigh | 400g |
| cooking oil | 2 tablespoons |
| ■ Ingredients for marinade【A】 | |
| 【A】Soy sauce | 100ml |
| 【A】Shaoxing wine | 100ml |
| 【A】Sugar | 3 tbsp |
| 【A】Honey | 2 tbsp |
| 【A】Garlic (thinly sliced) | 2 clove |
| | |
| --- | --- |
| ■ Vegetables for garnish 【B】 | |
| 【B】leek cut into thin strips | 10 cm |
| 【B】White sesame | 2 teaspoons |
| 【B】Baby bok choy | 2 heads |
Method
1
Thaw the pork to room temperature.Add cooking oil in a frying pan and brown the meat on the surface.
2
Boil a pot of water enough to cover the pork. When the water comes to a boil add ① to the pot and turn off the heat. Cover the pot and leave it for 15 minutes, using the residual heat of the water to continue heating.
3
Put ② back on the heat and when it comes to a boil again, turn off the heat and leave it for 15 minutes with the residual heat.
4
Make the marinade. Bring A to a boil in a small saucepan. When sugar dissolves, turn off the heat.
5
Marinate the ③ pork in the ④ sauce and let it keep for 4 hours.
6
Take out the meat and slice it into small pieces. Simmer the sauce until it thickens.
7
Arrange the meat on a plate, garnish with boiled bok choy and leek mixed with white sesame seeds, and pour the sauce over the meat.
* Cooking time does not include the marinade and stewing time of the meat