Delicious
recipes


using

Hokkaido

meats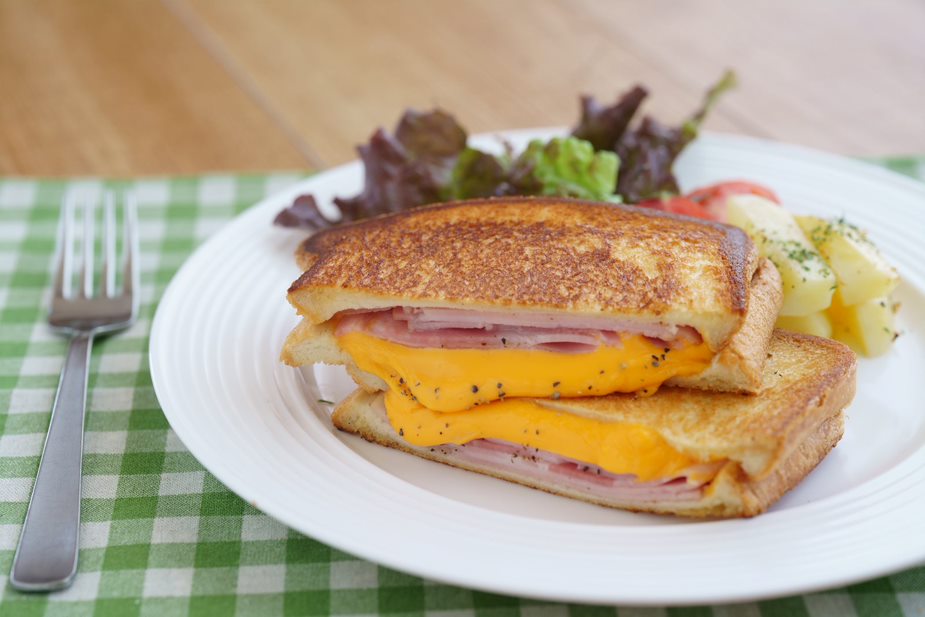 Meat Products
15 minutes
Yakumo Yurappu Roastham Croque monsieur
Ingredietns(For 1 person)
| | |
| --- | --- |
| Yakumo Yurappu Roastham | 3 pcs |
| White bread | 2 pcs |
| Drawn butter | 1 tablespoons |
| Cheddar cheese | 3 pcs |
| butter | 10g |
| Black pepper | Small quantity |
Method
1
Melt butter on one side of two slices of bread.
2
Place loin ham and cheddar ham on the buttered surface and sandwich with another piece of bread.(Cheese should be placed in the middle of the bread so that the cheese does not melt when baking)
3
Melt half the butter in a frying pan, add ② and weigh from above.
(The weight is a pot filled with water, etc.)
4
When it gets browned, add the remaining butter, turn it over and bake in the same way.
5
Cut it to make it easier to eat and sprinkle with black pepper.